About the Author/Lecturer: Karen Okulicz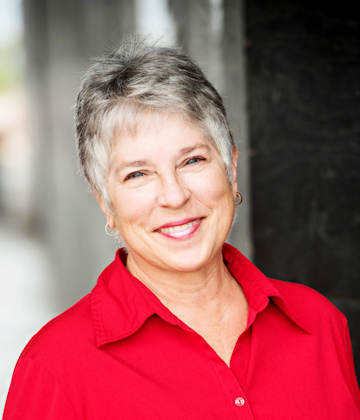 Karen Okulicz is the author of "Try! A Survival Guide to Unemployment", "Decide! How to make any Decision" and "Attitude! For your best lived life."
She was in medical sales for fifteen years prior to her finding her life's work as an author and lecturer.
Ms. Okulicz knows first-hand about the rigors of looking for work, having become unemployed twice in three years. Her first stretch of unemployment lasted eleven months. At the start of her second unemployment she began to try a different way of looking for work than "just send the resume." The "Try!" Techniques for a complete job search were created.
Her second book, "Decide!" sprang from the years of marketing her first book. She would listen to people say, "I can't decide about my future or about my work." She thought maybe it's not that they can't decide, maybe they don't know how. Her second book was born: "Decide! How to make any Decision."
While observing who were the people that just seemed to have the best balanced lives, it was those with the better attitude. "Attitude! For your best lived life" became the third book.
Ms. Okulicz has hosted and produced the radio show "Workline." She provides workshops from her books throughout the country and is a continued guest in the media. Her books have been translated in a dozen languages. Her company K-Slaw, Inc. has been in business for 17 years. Ms. Okulicz has a Bachelor of Science degree from Fairleigh Dickinson University. She resides in New Jersey at the beach where she is finishing book four.